A Utah judge who last week called a convicted rapist "an extraordinarily good man" as a victim sat in the courtroom won't be booted from the bench any time soon, officials said.
State lawmakers say they're unlikely to pursue disciplinary action against Utah Fourth District Judge Thomas Low, despite triggering a global outcry and dozens of complaints to Utah's Judicial Performance Evaluation Commission calling for his resignation.
Utah State Sen. Todd Weiler (R), chair of the state's Senate Judiciary, Law Enforcement and Criminal Justice Committee, said he doesn't believe the state legislature would find Low's actions egregious enough to seek his impeachment.
"I'm not as outraged as I think some people are, but I am concerned what kind of message that might have sent to the victims because I would never want them to feel discounted in any way," Weiler said.
Low came under intense scrutiny last Wednesday after offering a glowing character assessment of former Mormon bishop Keith Vallejo moments before sentencing him to five years to life in prison for sexually assaulting two women a few years ago.
"The court had no doubt that Mr. Vallejo is an extraordinarily good man," Low told the courtroom as he held back tears, according to The Salt Lake Tribune. "But great men, sometimes do bad things."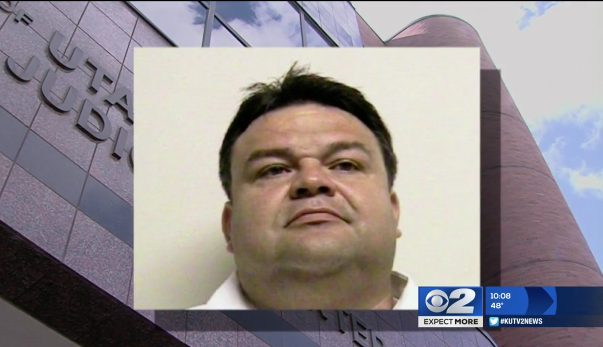 KUTV
The judge sentenced Keith Vallejo to five years to life in prison for sexually assaulting two women several years ago.
Julia Kirby was 19 years old when Vallejo, her brother-in-law, sexually abused her in his house. She said it was "incredibly traumatic" to hear Low praise her attacker. 
"It's not only been difficult to try and seek justice, but added on top of that, to have it kind of thrown back in my face and be told that the person who abused me is an 'extraordinarily great person' ... did cause a lot of emotional damage," Kirby said. "It sends a message to victims that even in the justice system, where people are supposed to be the most unbiased, judges will take sides."
Kirby said she plans to file a formal complaint against Low to the state's Judicial Conduct Commission this week.
Low did not return The Huffington Post's multiple requests for comment.
Utah has some of the highest rates of sexual abuse in the nation. It seems to me like these people in positions of power almost wear it as badge of honor.Mark Lawrence, Restore Our Humanity
Weiler, however, said he felt justice had been appropriately served and that the sentence itself was more important than the way Low delivered it.
He said he understands why Low's remarks upset some people, but he believes they might simply be unaware of the "context" of the comments.
"[Low] received about 50 letters in support of that defendant," Weiler said. "Many of the people who wrote those letters were in the courtroom, and I think the judge wanted to acknowledge the fact that he had read those letters and weighed those comments into consideration."
Vallejo's trial took place in Provo, Utah ― the heart of Mormon country, where at least 90 percent of the population are members of the Church of Jesus Christ of Latter-day Saints. Mark Lawrence, the co-director of sexual abuse victims advocacy group Restore Our Humanity, said he "strongly" believes Low empathized with the former LDS bishop.
"What we saw this judge do is try to turn the perpetrator into the victim, and it's not at all uncommon," Lawrence said. "We just see these same patterns over and over, especially within the LDS Church. And it's really disturbing."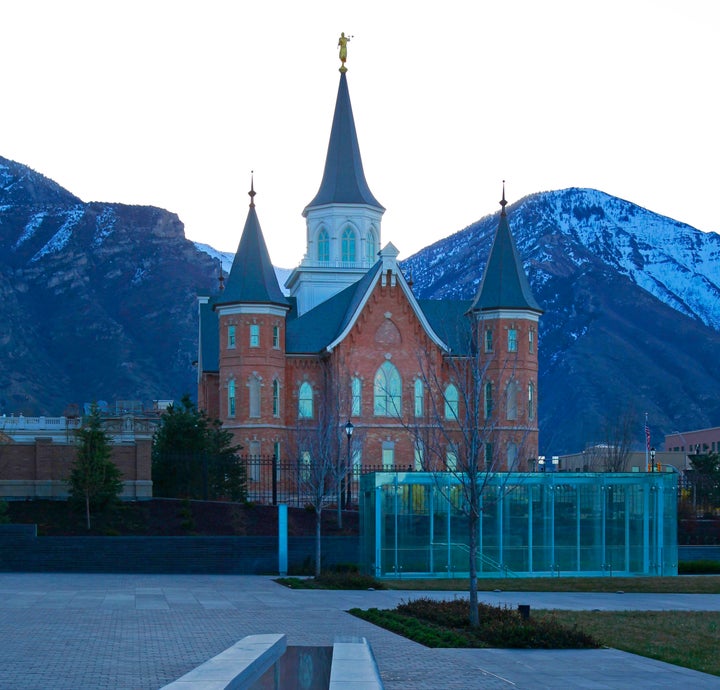 GEORGE FREY VIA GETTY IMAGES
At least 90 percent of the population in Provo, Utah, are members of the Church of Jesus Christ of Latter-day Saints.
Kirby left the LDS church years ago, after discovering Vallejo had sexually abused another victim. She said the church's legal representatives initially discouraged her from reporting her abuse, only offering her public support after one of her family members decided to report the assault to police.
The JCC could recommend the state's Supreme Court issue sanctions against Low, but the proceedings are confidential and wouldn't be made public until months from now if and when the commission decides to pursue formal action.
Restore Our Humanity filed a formal complaint to the JCC on Tuesday, but Lawrence said he isn't expecting Low to be disbarred. He said he hoped the state's Supreme Court would sanction him and that he would be encouraged to seek sensitivity training.
"[Utah judges] don't know how to deal with survivors of sexual abuse," Lawrence said. "Utah has some of the highest rates of sexual abuse in the nation. It seems to me like these people in positions of power almost wear it as badge of honor. Nobody's doing anything about it."
Turner Bitton, executive director of the Utah Coalition Against Sexual Assault, said more trauma-informed training is needed as well as a focus on diversifying the state's largely white, male and Mormon judiciary, where there isn't a single black, Hispanic or LGBT judge on the bench, and just 30 percent are women. 
A spokesman for the administrative office of the courts said Utah judges are expected to complete at least 30 hours of continuing legal education annually, but he wasn't able to immediately determine if the required curriculum includes sexual violence trainings.
Voters may eventually decide Low's fate on the bench, though he doesn't face another retention election until 2020. Until then, Bitton hopes mounting public outcry will pressure Low and other judges to be more mindful of the potentially devastating impact their words and actions can have on victims of sexual assault.
"In sexual violence, there is a person whose bodily autonomy, whose sense of self, was taken away," Bitton said. "Every time someone in a position of authority says something like this, it really perpetuates the rape culture that we have that makes victims responsible for the actions of their perpetrator. ... The signal this sends to victims is that 'your assault wasn't that bad because he was a nice guy.'"
This piece originally appeared in the Huffington Post. Click here to read the original article.
Do you like this post?